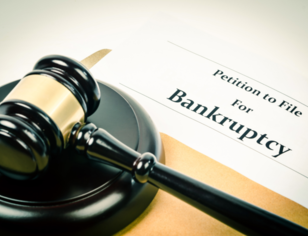 We handle chapter 7 and chapter 13 bankruptcy cases. We will help you deal with foreclosure, repossession, and debt collectors.
Financial hardship can hit anyone, especially now in the age of COVID-19 when pandemic-induced layoffs and furloughs have left many families and workers scrambling to make ends meet.
State and federal governments have launched a series of policies and programs to help lessening the burden impact of the COVID-19 outbreak. Most of these policies and programs have expired, including the extra federal unemployment benefits and the eviction moratorium policy.
We have counseled many clients who were forced to max out their credit card during the heights of the pandemic because they were laid off or had their hours reduced. Even after businesses started rehiring and the economy began to pick up, our clients were struggling to get back on track and dig their way out of the credit card debt. Most of our clients thought over time they would be able to catch up on missed payments. But the longer you carry balance every month, the more you accumulate interest and honestly many lenders, such as Bank of America, Citizens Bank, Credit One, Capital One, and Discover Bank, are not willing to wait long enough until you get back on your feet. Some of our clients received collection notices within a couple of months of missing their first credit card payment due date!
Filing for bankruptcy will automatically stop all collection calls and lawsuits. It gives you a chance to breathe and eventually all your debt may be wiped out, allowing you to have a fresh start and rebuild your finances. Our firm can help you! Call us for a free, 30-minute consult and find out if you can remove most or all of your credit card debt by filing bankruptcy.
If you have experienced reduced income or can no longer afford to pay your bills, it may be time to consider the possibility of filing bankruptcy. it is a legal process by which consumers (and businesses) can pay their debts, and have certain debts discharged, under the protection of the laws.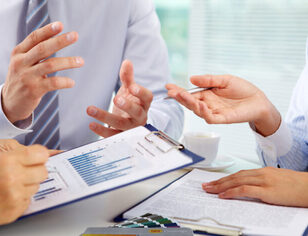 There are generally two types of bankruptcies that individuals may file: Chapter 7 and Chapter 13. In a Chapter 7 bankruptcy, most (if not all) of your debts will be wiped out except for certain types of debt such as student loan and tax debt. Chapter 7 is best suited for those who overextended their credit during COVID and now struggling to pay off their credit card debts because they're not making enough money to pay all of their bills. In a Chapter 13 bankruptcy, we will help you negotiate with your creditors and enter into a court-approved repayment plan. At the end of that period, any remaining unpaid debts get discharged. This type of bankruptcy is designed for those with a regular, steady stream of income and wish to keep their valuable properties.
If you are faced with debt problems, filing bankruptcy, wage garnishments or home foreclosure, we can help you. Call today to schedule your bankruptcy consultation and get on your way to a fresh financial start.

Call Us Now
(617) 742-2222