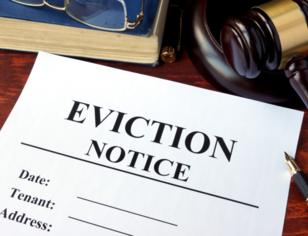 In Massachusetts, landlords must follow strict legal processes and procedures in order to evict a tenant. It is illegal for landlords to take possession of your apartment through self-help tactics such us shutting off utilities, removing your possessions, or changing the locks to your apartment. If your landlord wants to evict you, they must file a case in court and obtain a court order.
Before the landlord can file a case in court, they must first serve a Notice to Quit on the tenant. The Notice to Quit must explain the reasons why the landlord is evicting the tenant and the exact date that the tenancy will end. Depending on the reason for eviction and the terms of your lease, the Notice to Quit must be served within a specific period of time. For example, if your landlord is evicting a tenant due to non-payment of rent, you're entitled to a 14-day Notice to Quit. Call us today for a consultation.
Once the time period in the Notice to Quit has ended, your landlord will be permitted to begin the court process. You will know that your landlord has initiated a court action when you receive the summons and complaints. Do not ignore this! You have a limited time within which you must file an Answer. The Answer gives you the opportunity to present your side of the story to the court. In addition, you can assert any affirmative defenses and any counterclaims that you may have in your Answer. Some common counterclaims that you can bring against your landlord are: claim for breach of the warranty of habitability, breach of quiet enjoyment, or violation of the security deposit law.
It is crucial that you reach out to a qualified lawyer as soon as you receive the summons and complaints.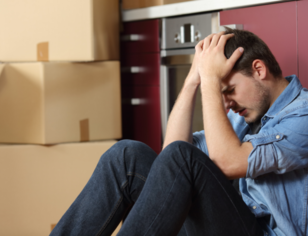 Eviction In The Age Of Coronavirus
Governor Baker's eviction and foreclosures moratorium policy is still in effect until at least October 19, unless the Governor extends the moratorium. What this means is that all "non-essential evictions," which includes eviction due to non-payment, foreclosure, no-fault, and certain at-fault evictions are paused. While this moratorium is still in effect, a landlord can only evict for reason related to the health and safety of others.
However, even though the moratorium temporarily prevents landlords from evicting tenants or banks from initiating foreclosures, the rent or your mortgage payments continues to accumulate, and you are still responsible for these back payments! When the policy expires, you may find yourself saddled in debt.
Call us for legal consultation if you received a Notice of Eviction after the Governor's policy went into effect on April 20, 2020, or has been evicted. We know the laws and have the skills and practical knowledge to help you work your way out of a tough spot.

Call Us Now
(617) 742-2222